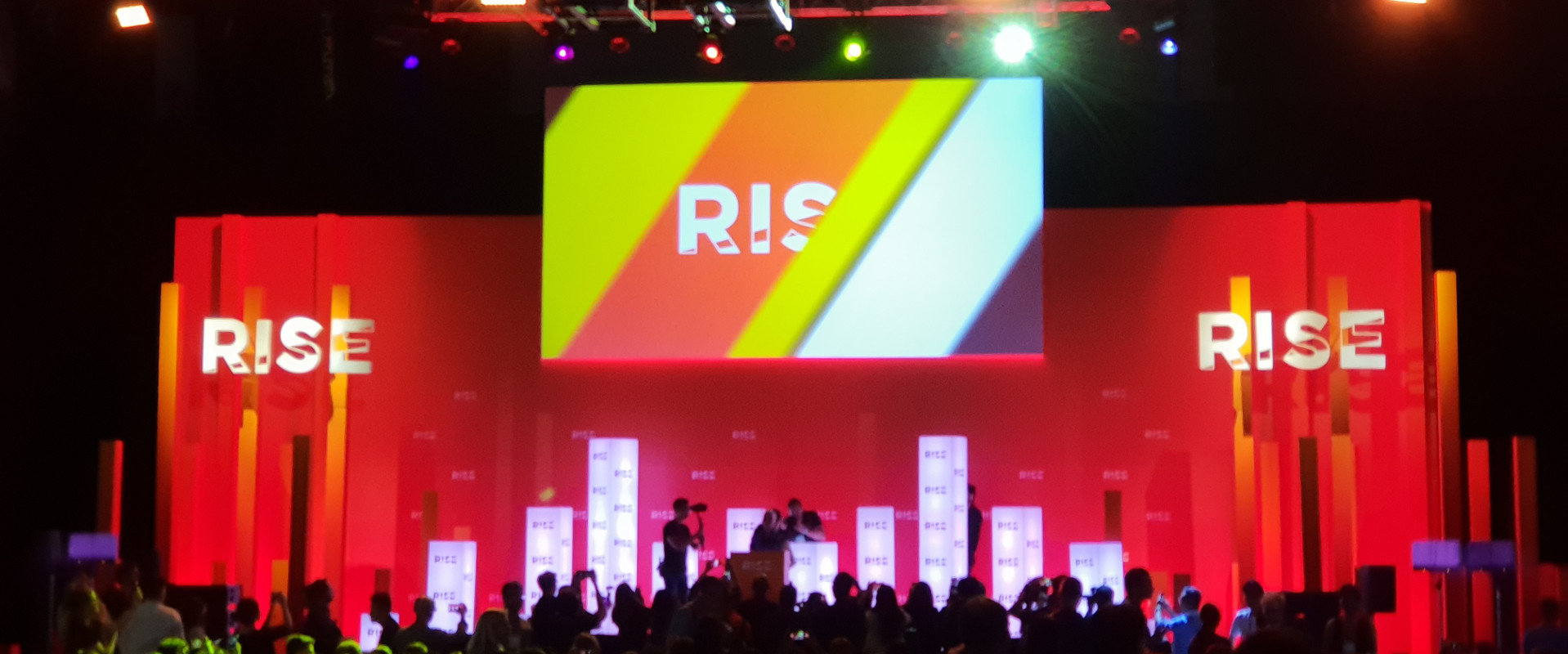 Hi Rise 2018! eviom Joined the Asia's Largest Hi-tech Conference
Rise, the largest technological event in Asia, took place from 8th July to 11th July 2018 in Hong Kong. 15,000+ people from 102 countries joined this international affair. Brilliant minds form the world's biggest companies and most exciting startups come to Hong Kong to share their stories and experiences.
Various industry experts discussed the latest developments in blockchain, artificial intelligence, the internet, e-commerce and other related fields. It is a great honor of eviom to be one of them, and we cannot wait for sharing the highlight of high technology and digital marketing experienced in Hong Kong.
China Internet Report
China has already been the biggest internet market all over the world and top things need to know about Internet of the Asian country is:
China has 772 million internet users, four times than US and there's still plenty of room.
Three internet Giants, Baidu, Alibaba and Tencent China have grown so large, with combined revenues of 550 billion yuan (EUR 70 billion), that they dominate nearly every aspect of the Chinese internet, with core businesses ranging from web search and social media to e-commerce and entertainment.
Artificial Intelligence is constantly changing the world
All speakers from great brands as Microsoft, Amazon and Daimler`s CEO Dieter Zetsche are all concerned about the hot topic Artificial intelligence (AI), and how it will change the future of human being.
AI is finding many applications in everyday life China – from police identifying criminals on the run to helping doctors diagnose skin diseases. Thousands of leading companies, startups, investors, engineers, roboticists and researchers gathered at TalkRobot conference and discussed about it.
A special speaker called Sophia, the robot from Hanson Robotics, also made a great speech showing her multiple intelligences, such as searching, knowledge and even music talent.
How to grow digital marketing globally?
How to grow online and offline marketing, social media, content marketing, e-commerce, and voice marketing in a cross-border way were discussed by industry giants, global CMOs, leading brands, ad tech agencies.
When the most popular social media stars and successful marketing experts were asked about the key to success in the digital world, "passion for creativity" or "keep being unique" is always the keyword of their answer.
Global senior director of Lego, Lars Silberbauer shared Lego's story of marketing innovation and reinvention -"Digitise or die", which means Lego's solution is to predict and embrace disruption and even to create the change in such an ever-changing disruptive environment. It is also interpreted by Jaeson Ma, the co-founder of 88rising & CEO of EWA, as becoming a part of the internet culture.
Get in contact!
Do you have interest to grow your brand globally? Are you curious about how to connect Digital Marketing between Europe and Asia? Just contact us and get a first consult from our international marketing experts!